Website Design

Be Found By Your Customers Online.
Why a Website?
You Need To Get Online
Business Benefits
Keep customers informed

Always accessible, even after hours

You can showcase your work

Saves you time

Improves customer service
Even More Benefits
Improve business image

Connect with customers across the web

Less expensive than traditional marketing

Increase customers

Customers can get information faster and easier
Other Info
No Contract

60 Day Money Back Guarantee

1000MB Disc Space

All you Email accounts are included

24/7/365 Support
Get Started

And only pay when they click to visit your website or call.
FREE WEBSITE DESIGN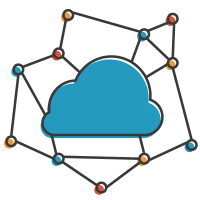 Design: R 1 499.00 once off
Hosting: R 289.00/month
Domain Name: Free
Free Website Design

Basic Information Website (Includes All Pages Your Require)

Design From Professional Template

Ideal For Businesses (Venues, Accommodation, Portfolios, Services, etc)

Includes All Email Accounts

No Contract
Frequently Asked Questions?
1. You sign up with the "Order" button above
2. We will let you know what we require to build your website
3. You send us all the relevant information (images, ideas, business details, etc.)
4. We build your website (+-2 weeks)
5. You give feedback and we make changes until you are happy
6. Your clients can now find you online
You will need to provide us with the following information to build your website:
1. All the information you want on the website.
2. Images/Photos.
3. Contact and location details.
4. Any specific ideas you may have.
5. Some links to websites that you like.
1. After ordering online you will receive an Invoice.
2. You can do EFT/Credit card payments.
3. We can only start after the first month hosting payment and first year domain registration has been paid.
4. Thereafter you will receive an invoice every month.